I am delighted to share that, two months today, I will launch my debut children's book, Mister Mishkins' Apothecary.
The book is the first in my Magical Mister Mishkins series, the book is inspired by my beautiful ginger cat, Mishkins, and his fellow family of felines who have owned me since I was a little girl.
The book will be released on 3 October, and includes a run of 100 limited edition hardbacks, signed by both myself and Mister Mishkins.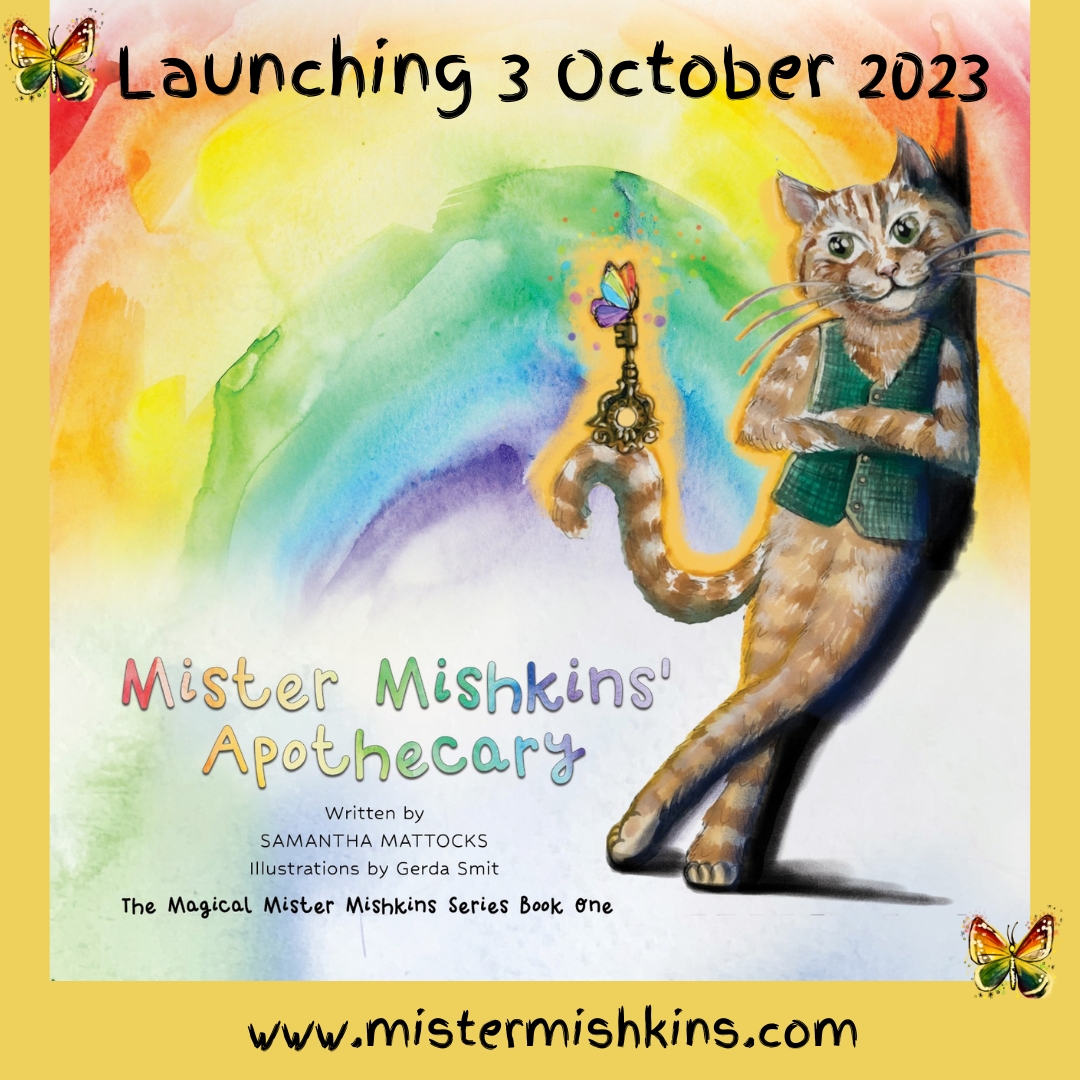 The story of Mister Mishkins' Apothecary is as follows:
Mister Mishkins is a magical cat, who runs an Apothecary on Mosaic Street – a place that mysteriously appears in town overnight and is only visible to those in need. Whenever anyone enters the Apothecary, Mister Mishkins listens as they share their troubles and fears, before turning to the rows of wooden drawers where, hidden within, is an eclectic mix of cats. These cats take whoever needs them on a journey of transformation, replacing negative emotions with hope, optimism, and a small sprinkling of magic.
The book, 60pp in length, and measuring 20x20cm, is beautifully illustrated by Gerda Smit from South Africa. She has truly brought my vision of the Magical Mister Mishkins series to life, and I cannot wait to share him with you later this year.
You can find out before, and pre-order your book, at mistermishkins.com