The fourth edition of nourish, the food, drink, and lifestyle magazine for East Anglia that I co-own, is now out.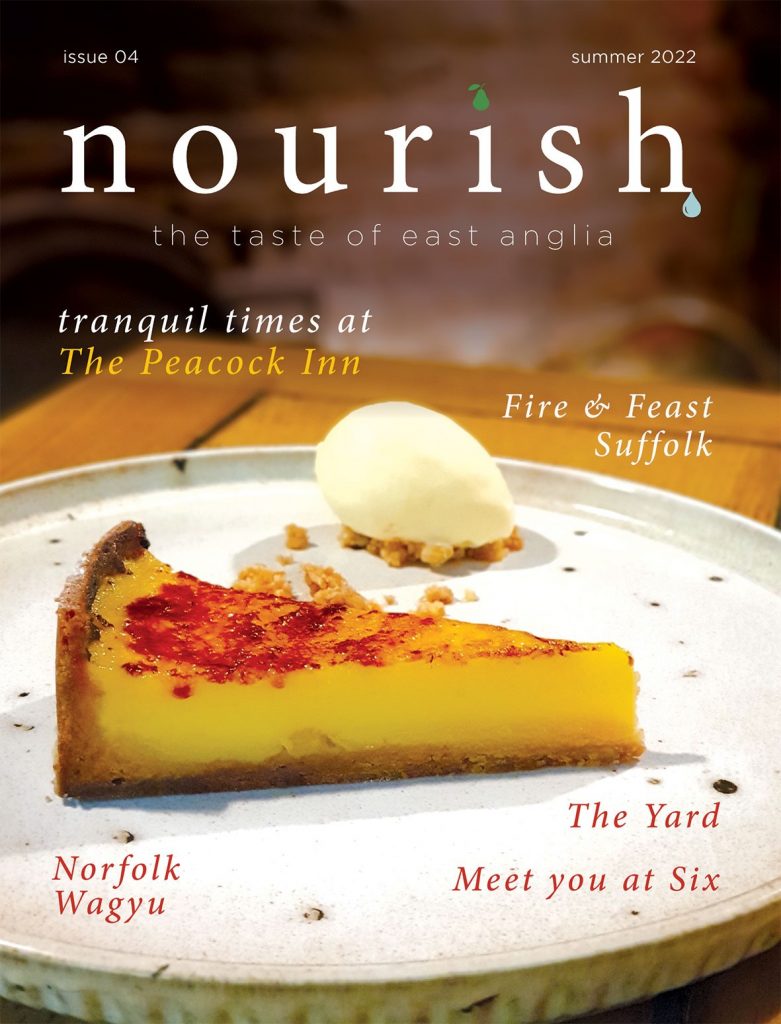 I am thrilled to not only have several articles within the publication, but also the cover image. It was taken at The Peacock Inn, Chelsworth, and they are our cover feature for this issue. You can read my review of The Peacock here, and if you like the look of the glazed lemon tart, then here is the recipe!
Other features within this issue including both my photography and images include Fire and Feast Suffolk, a fabulous experience in Suffolk where you can cook over open fire and camp – well worth a visit! My feature on this family-run venture is here. Then there is my look back at my recent trip to Dubai, where I enjoyed a culinary experience around attending the Dubai International Arabian Horse Championships.
You can read all of our latest stories on our website eatnourishdrink.com