I am so excited to share with you the new cover for my debut novel, Sandstorm.
The original cover image was a painting by my dear friend, Shannon Lawlor, chosen with the Arabian horse in mind. However, Sandstorm quickly reached people not familiar with the world of the Arabian horse and thus a new cover was needed.
I love this image – and you can make your own mind up as to which characters they are! My money is on Sienna and Alejandro, maybe in Menton? The horses and the influence of the Middle East are never far away, but as a friend said, the romance is now first and the horses second. Which is exactly the way it is in the book!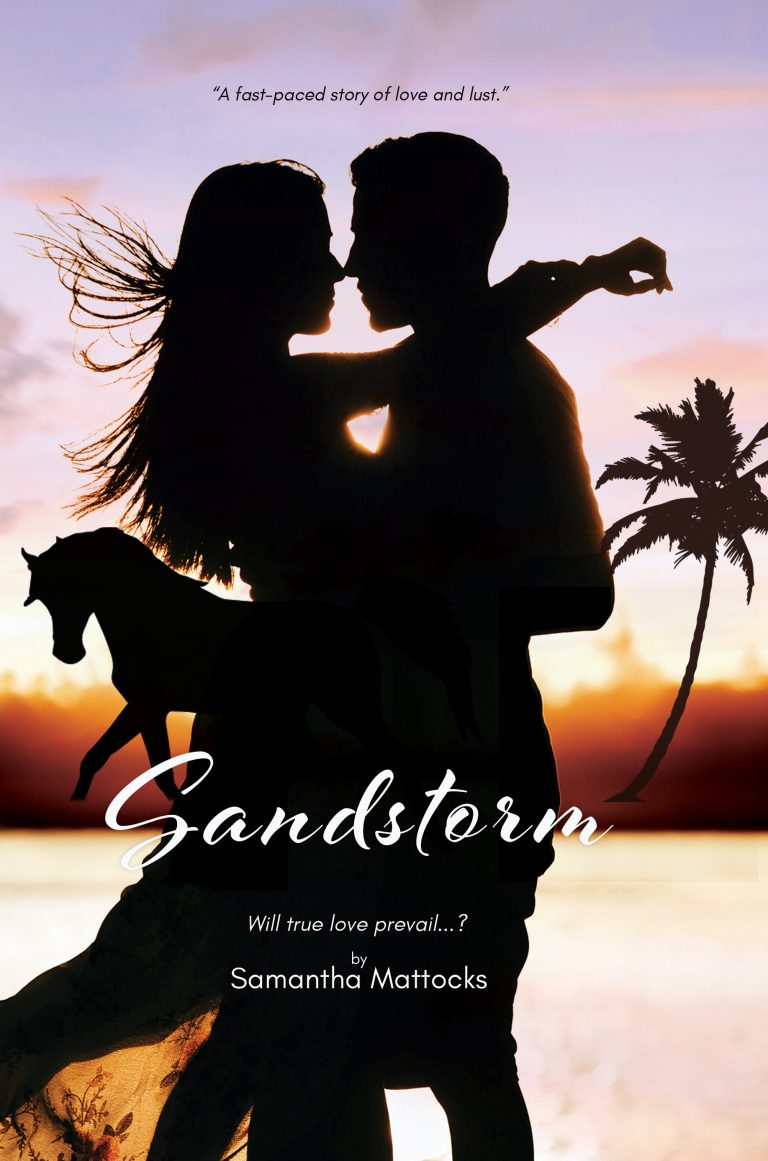 You can buy your own copy Sandstorm on Amazon – complete with the new cover!